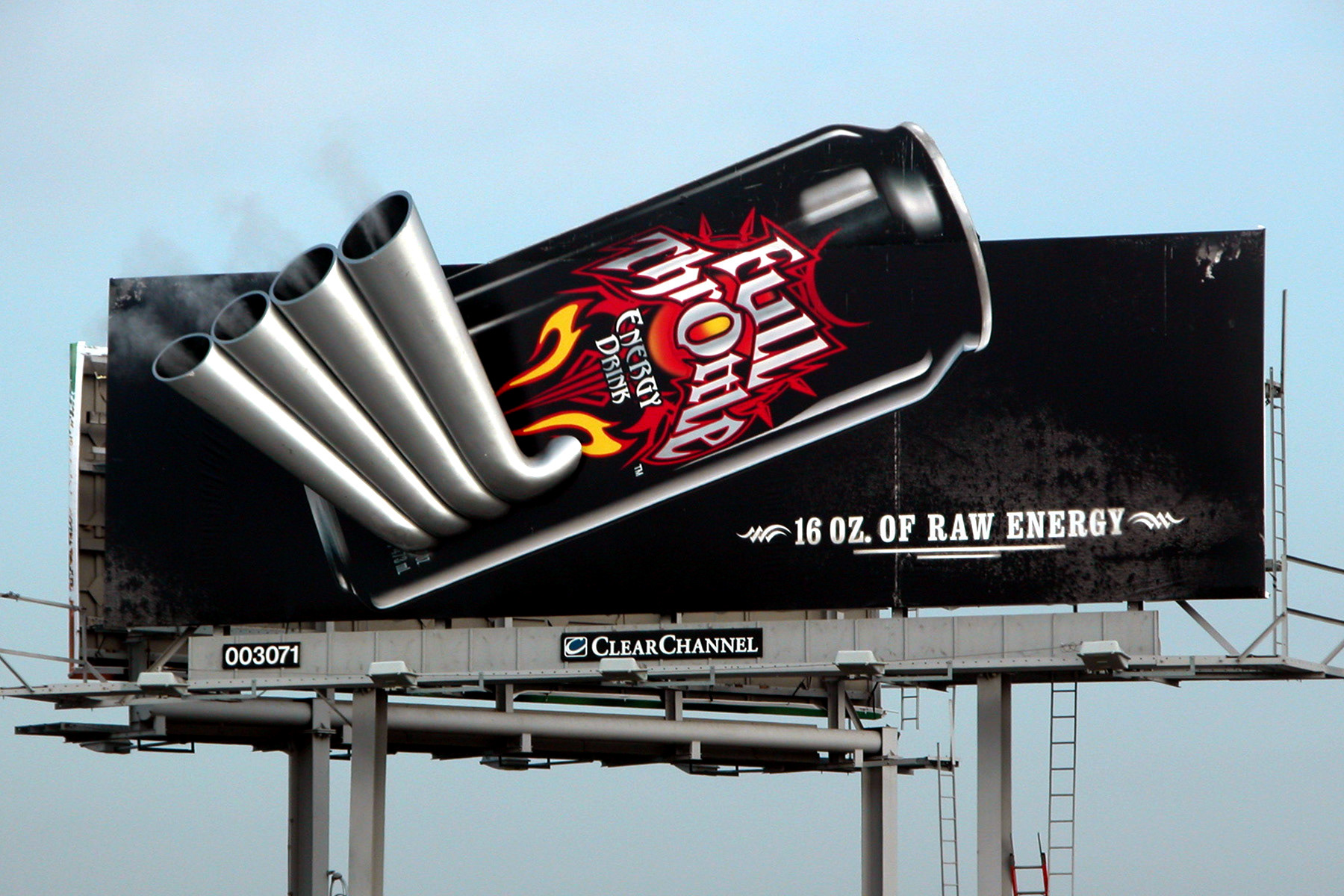 This is an embellished billboard I helped conceptualize with Coca Cola for Full Throttle.  I designed it with 14' large 3D fabricated pipes with fog machines to emphasize the appeal to the bad ass elite x-gamer demographic we aimed at.  The original design called for flames shooting out of the pipes every 30 seconds, but that idea was too ambitious as no city approved those permits.  We ultimately had to settle on a small puff of steam emitting from the 4 pipes every 30 seconds.
I created the final production art work utilizing Full Throttle key art provided by Mother New York, and spearheaded the production management from beginning to end of the life of the campaign.
The location of this particular billboard was on the 60 Fwy at Peck Rd. in Southern California.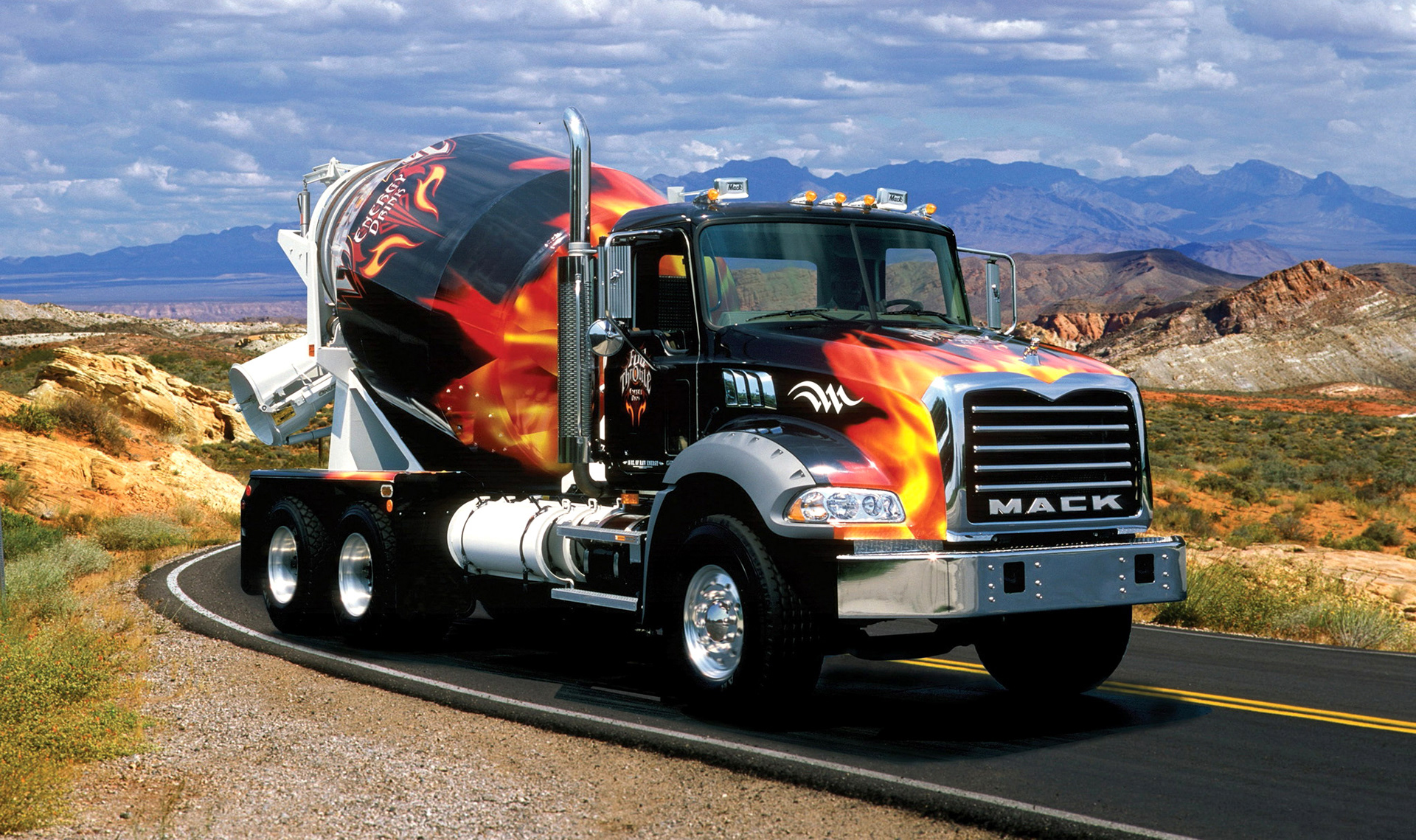 This is the Full Throttle Wrapped Cement Truck that was part of the same launch campaign as the embellished billboard above. The original idea I pitched was to use a steamroller branded with Full Throttle art smashing non masculine items such as fanny packs and dolls that a guerrilla street team would throw in the street in front of the steamroller. This was to showcase that Full Throttle Energy Drink was "extreme" and was targeting the "X-Gamer" demographic.

Ultimately the project evolved into a Cement truck as the above scenario could not be approved by any city similar to the billboard's pipes. These were seen cruising around various large cities as well as parked and had guerilla street teams give out samples of Full Throttle to people.